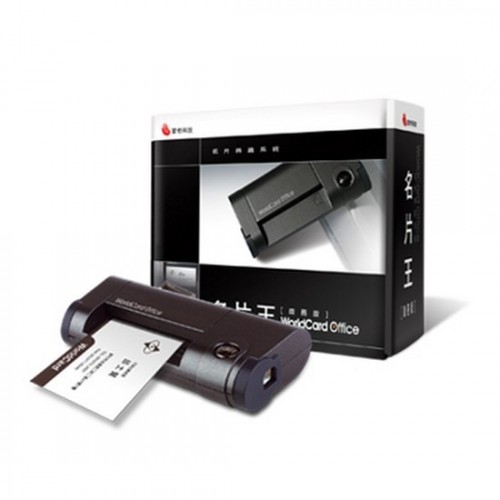 Pre-Order
WorldCard Office Portable A8 Gray-scale Scanner
WorldCard Office Portable
A8 Gray-scale Scanner
1-Year Warranty (Carry-in)
Product Overview

WorldCard Office is a portable, A8-sized grey-scale business card scanner. It has a size of a regular mobile phone. It's a perfect fit for business people to bring along on their business trips or to attend exhibitions and add new contacts on the spot.

The most economical model targets users who are satisfied with a grey-scale card image and are more concerned about the price and portability.

·Support multiple languages
·Unicode
·Data Exchange
·Up to 65,535 layers of sub-categories to flexibly organize business cards based on personal preferences, one category for vendors, one category for suppliers, one category for trade shows... You can sort them alphabetically by name, company, address or any other fields. You can add a note to a card too.
·Drag and drop data directly from scanned image or text in your email or documents.
·Manage double-sided card conveniently.
·Directly scan into contact managers
·Save database to flash drive
·Send e-mail directly to a single business card contact or by its entire category. You may also Cc or Bcc your recipient(s).
·Link to map and directions directly from business card contact.
·Accurate batch scanning allows speedy data import.
·Full text advanced search to find contacts easily and conveniently.
Stock:

Pre-Order

Model:

WorldCard-Office