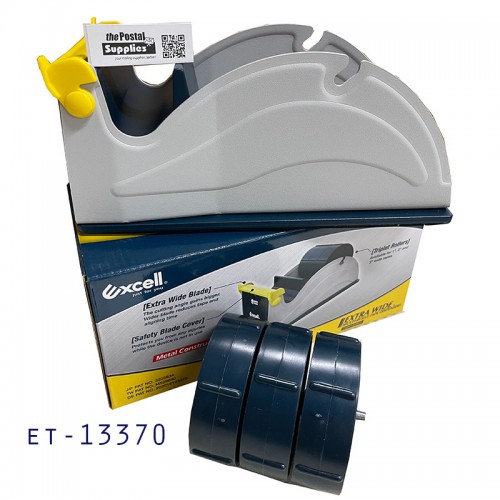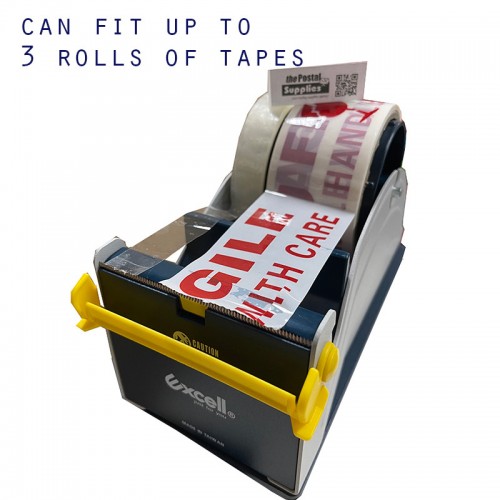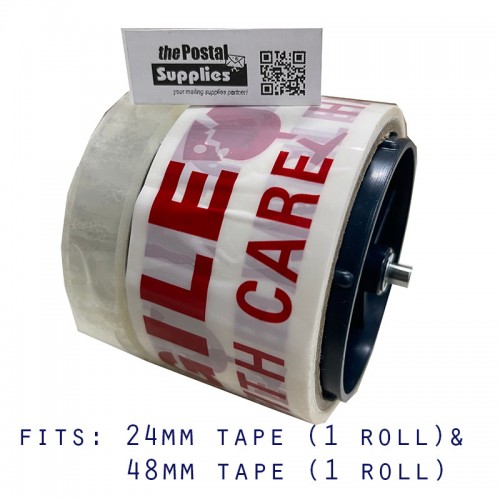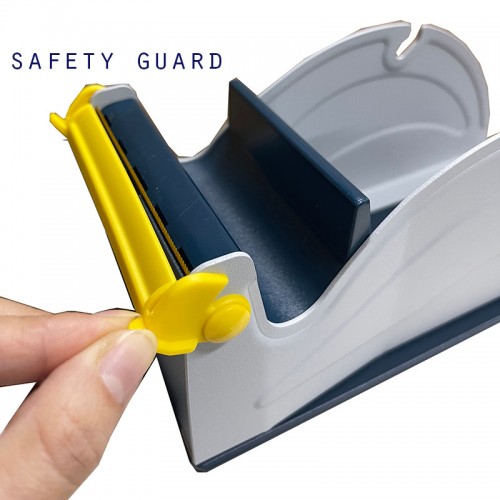 Excell Multi-Bench Carton Tape Dispenser ET-13370
Multi-track tape dispenser for:
3 rolls tapes up to 1 inch wide,
1 roll up to 2 inch wide and 1 roll tape up to 1 inch wide
1 roll of 3 inch tape

Comes with safety blade cover. Wave-blade cuts tape cleanly and fast.

OPP Tapes sold separately.