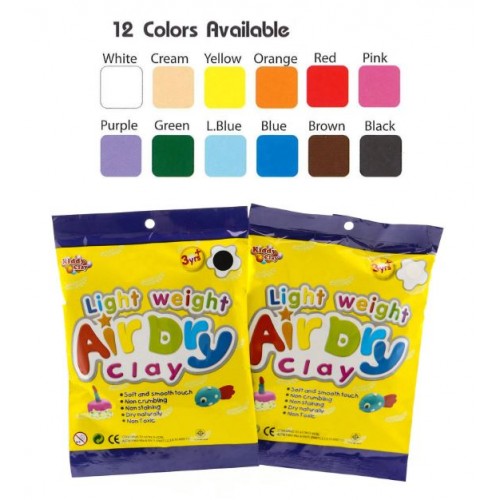 Kiddy Light Weight Air Dry Clay (5 packs)
Kiddy Light Weight Air Dry Clay (5 packs)

Light weight Air Dry Clay is non toxic modelling material with a very soft and smooth touch.
It is non-crumbling, non-staning and easy to mold into any shapes.
Your masterpiece will become permanently dry without crack 24-36 hours of leavinf in the air.
No oven or klin is needed.
Colour: White, Cream Yellow, Orange, Red, Pink, Purple, Green, Light Blue, Blue, Brown, Black.
Packing: single colour of lightweight air dry clay (50g) in a foil bag.