Time is essence in this challenging business world, it is vital that your business is well supported.
At IPLAN PTE LTD, we focus on offering business support solution that will make your business easier.
officensupples.com is an eCommerce platform that aims to make office stationery procurement hassle free. Customer has the option to pay cash / cheque when we deliver the supplies to you or you may also make payment by Credit Cards by selecting PayPal when your checkout from the system.
Free delivery is extended for all orders above S$100.00. However, to cover our logistics overheads, we impose a nominal fee of S$15 for order values below S$100.00.
Company having regular office stationery procurement may wish to apply for regular volume discounted pricing with us. You will be assigned a separate login portal for your office stationery procurement needs.
Office Manager / Purchaser looking for a web procurement portal may also contact us for a customised portal solution. The customised portal will be designed to reflect only office stationery items approved by you for you organisation stationery needs. This solution creates a standardized procurement system within your organisation, and a better central control of the approved list of office stationery items, hence reducing unnecessary expenditure.
Cannot find the product you are looking for or like to find out more details , we are just a phone call away. Feel free to give us a ring at 6327.8381 or complete our online enquiry form.
Our phone operating hours:-
Monday to Friday
10:00 am to 5:00 pm
Closed on Saturday, Sunday and Public Holiday
Enjoy your procurement at officensupplies.com! At IPLAN, we make business easier!
Wide Choice of Stationery, Office Supplies and IT Brands for Your Office Needs
---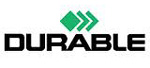 ---