Procurement from officensupplies.com save you precious time. Our system is desgined to be intuitive and easy.
3 SIMPLE STEPS:
Browse / Search for Items > Add to Cart > Guest Checkout / Registered Account Checkout
Browsing or Search For Items
On the home page, the items are categorised on the left pabel for easy browser. If you looking for particular brand, you may also browse the items by Brands.
Alternatively, you may also seach for the items you are looking for using the Keywords Search (Top Left Menu Bar).
If you are not able to find the items you are looking for, feel free to contact us via our online form to check if we are able to source the required items.
Adding Items to Cart
After finding the item you are looking for, please Add to Cart. Please also indicate the quantity required.
After each successul submmission, the item item will appear in your SHOPPING CART (Right Column)
You may remove the any wrongly added item easily by clicking the the red [X] button.
If you are looking for more items, please continue to browse to add more items.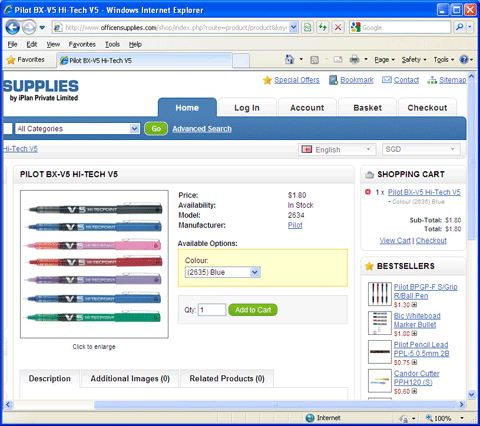 Remove, Increase or Decrease Quantity
At any point in time, you may click the Basket Tab (Top Left Menu Bar) to view the items you have selected.
You may remove, increase or decrease the quanity easily on this page. Please remember to click the UPDATE button whenever any changes are made.
Once ready, click the CHECKOUT button.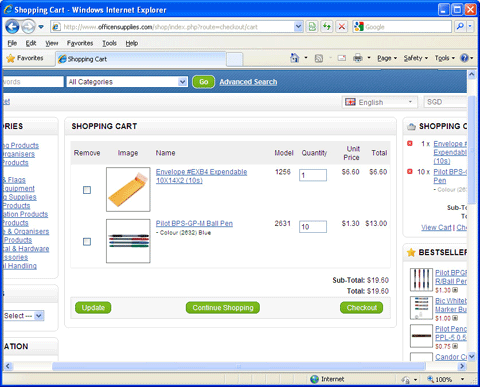 Checkout Your Orders
Our CHECKOUT process is also one of the most flexible. Customer has the option to either register an account or checkout as Guest.
For Returning Customer, please login using your email and password.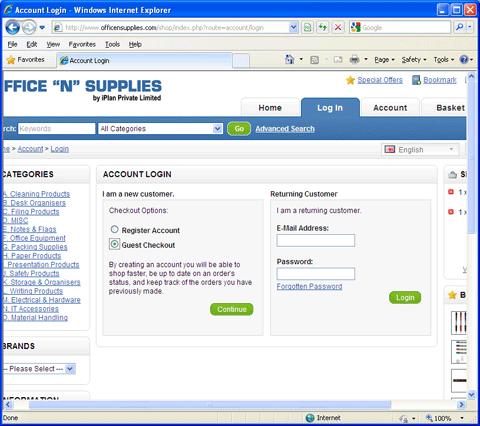 For Guest Checkout, please complete your personal details and delivery address so that we can arrange delivery to you.
All fields mark with an asterisk * are compulsory. After completing the details, click the CONTINUE button.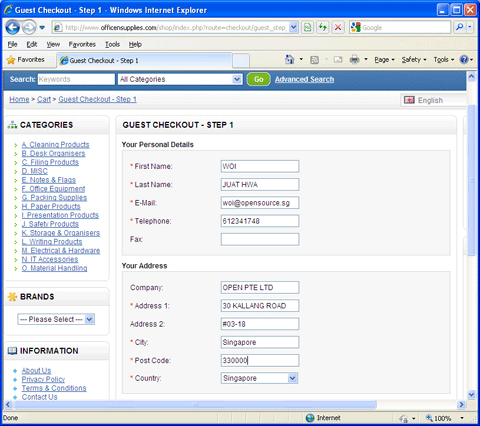 At 2nd Checkout Page, you will be required to select
(1) Delivery Option
(a) For order value below SGD100, a nominal delivery fee of SGD15 is applicable
(b) For order value above SGD100, a free delivery option will be selected by default
(2) Payment Method
Customer may payment via
(a) Cash on delivery. [We will appreciate if you could exact the amount whenever possible.]
(b) Cheque. Cheque to be written payable to IPLAN PTE LTD
(c) Credit Card (PayPal) [For Orders Above S$50]
Additional 5% processing fee will be applicable for this option
You will be directed to a secured PayPal checkout page for you to complete the required details when you confirm your order.
Important: Read our Terms & Condition and checked the box to Continue.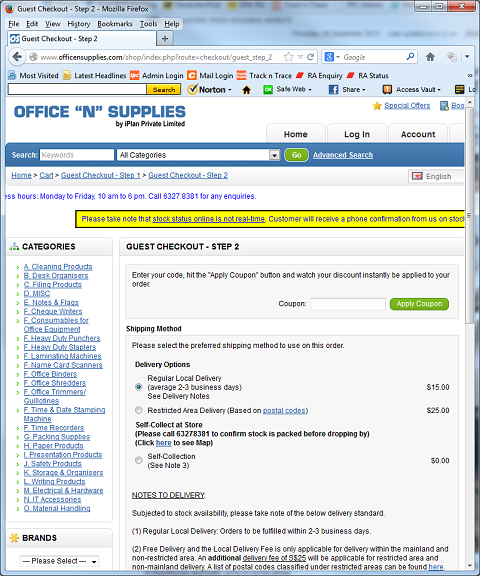 The CHECKOUT CONFIRMATION will detail your orders and delivery & payment address.
Please review all information and click CONFIRM ORDER to proceed. If you have opted to make payment by PayPal, you will re-directed to PayPal checkout page at this point.
Once order is completed, you will be directed to a final confirmation page and you are done!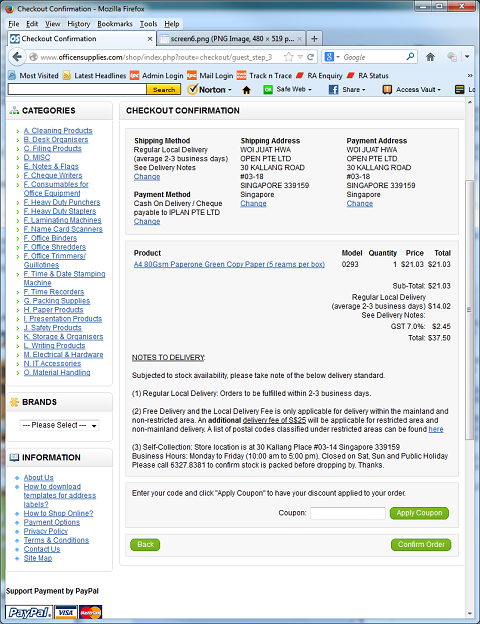 An automated email will also be send to you.
Our office will also contact you regarding delivery arrangement once stock is packed.
If you need any clarification, feel free to contact us at 6327.8381 during our office hours.
Enjoy your procurement. Thank you!