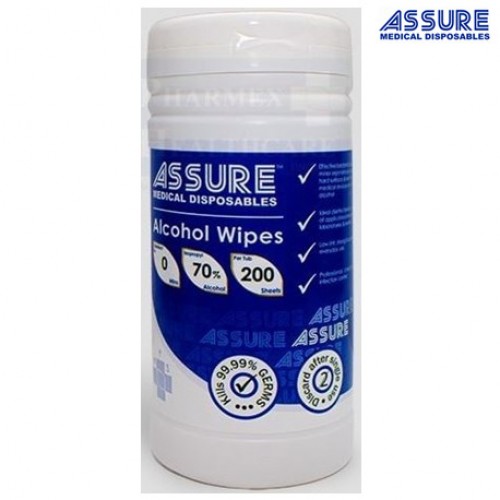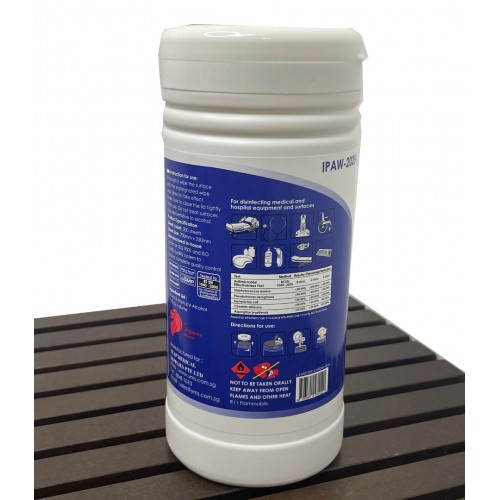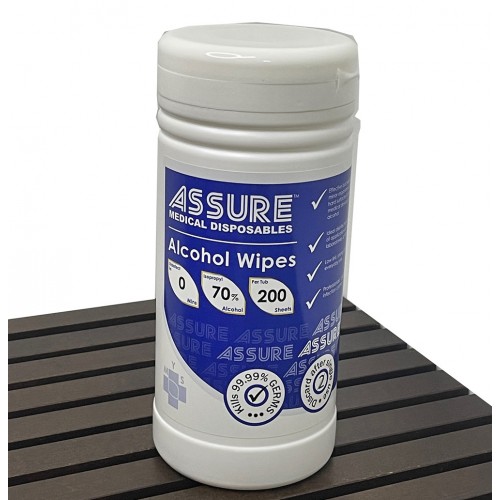 ASSURE ALCOHOL WIPES, 20x25CM (200s/BTL)
ASSURE ALCOHOL WIPES, 20x25CM (200s/BTL)
Assure Alcohol Wipes are saturated with 70% Isopropyl Alcohol, suitable for all healthcare professionals to disinfect their hospital equipment and surfaces.
Being utility sized at 20cm x 25cm, the ASSURE Alcohol Wipes are effective against minor organisms on non-porous and it is Ideal disinfection for a variety of applications in healthcare, laboratories & homes.
Stay Safe and Germ-Free with Assure Alcohol Wipes!

Store in a cool and dry place.