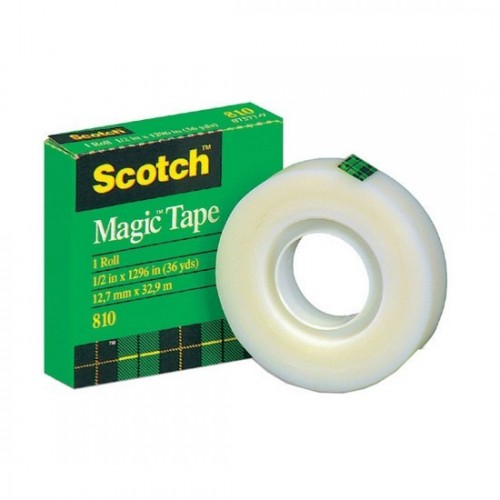 3M 810 Scotch Magic Tape 12 mm
3M 810 Scotch Magic Tape 12mm
Size: 12mm x 36 yards

Frosty on the roll, yet invisible on most paper, the 810 Magic Tape is the world's favorite all-around tape for the office. Thin, but strong. It is ideal for permanent mending, holding, and splicing. It can be written on with ink, pencil, or marker. Resists cracking and yellowing with age.