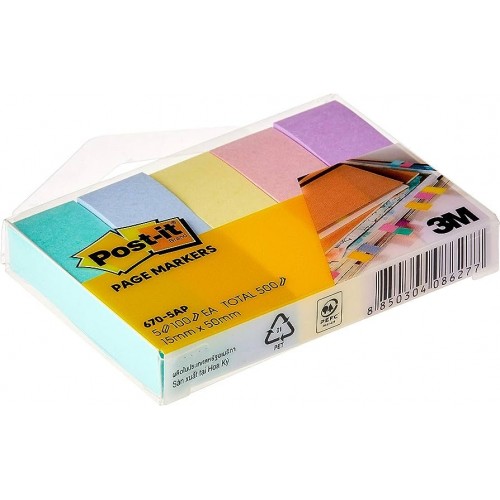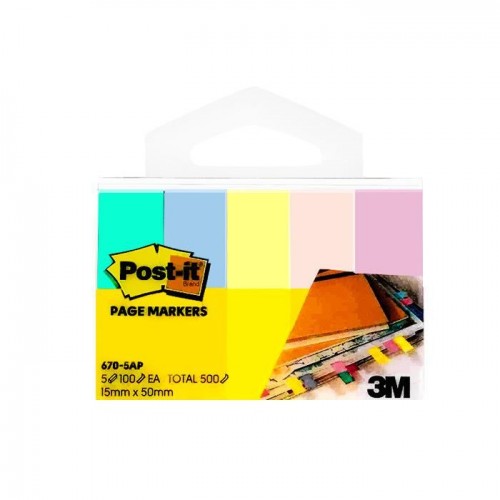 -3 %


3M Post-it® Page Markers 670-5AN
DESCRIPTION
Post-it® Page Markers make it simple to mark, flag or highlight important information as well as color-code it. Ideal for temporarily marking pages in books and reference materials. Removable adhesive will not damage your documents. Pack of 5 pads.
Features
Reusable Adhesive: The tab sticks on easily and allows you to reposition cleanly with no sticky residue.
Multicolour: Colorful page markers are easy to spot and write on for organize files or color-coding.
Eco-Friendly: Post-it notes are recyclable and the paper used is sourced from certified, renewable and responsibly managed forests.
Specifications
Colour: Assorted Pastel Colours
Tab Size: 15mm x 50mm
Quantity/Pack: 100 Sheets/Pad, 5 Pads/Pack
Package Contents: 1 x 3M Post It Pagemarkers 15 x 50mm Marseille 670-5AP