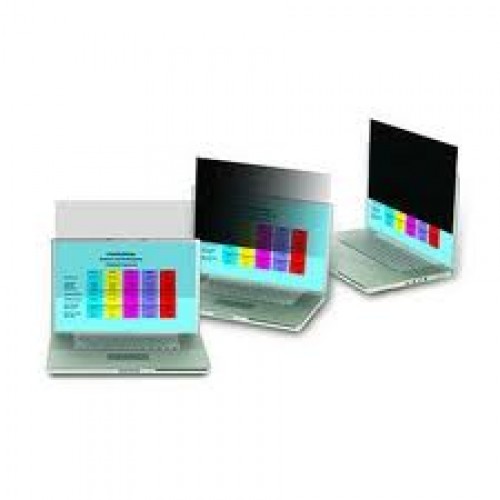 Pre-Order
3M PF19.0W Widescreen Notebooks and LCD Monitors
3M PF19.0W Privacy Filter For 19" Widescreen Notebooks and LCD Monitors


3M™ Notebook Privacy/LCD Computer Filter
Do you ever get frustrated when somebody sneaks up behind you to see what's on your computer screen? Now they won't be able to with the 3M™ Notebook Privacy Computer Filter PF19.0W. This discrete filter fits LCD notebook and monitor widescreen displays of 19 inches. It provides privacy protection in high traffic areas utilizing 3M's privacy technology. How does that work exactly? Simply put, it utilizes 3M's privacy technology so only those directly in front of the monitor can see the image on the screen; passerbys only see a blank, dark screen. The filter also protects fragile LCD screens from fingerprints and damage. There's no blurring or distortion of on-screen data either. And with the filter's unique attachment system, it stays in place even when your laptop is closed. Work at ease and grin to yourself next time somebody comes up behind you.