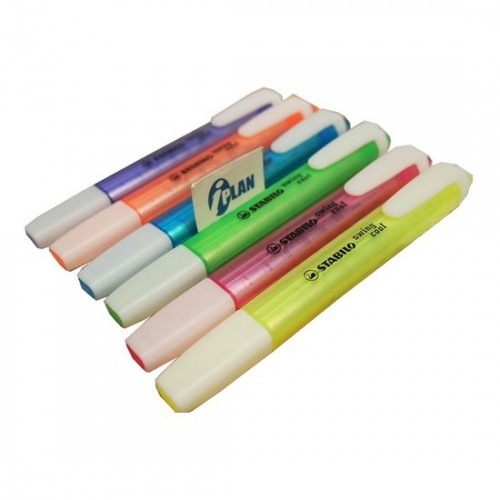 STABILO Swing Cool Set of 6
STABILO Swing Cool Box for 6
Consists of Yellow, Pink, Green, Blue, Orange and Purple.

COOL AND HANDY TO GO

The target group
All those who want to reach people with their marketing campaigns who are frequently on the go and who find a pocket highlighter practical.

The product
Six flat highlighters in pocket size with practical clip. Two line widths for different highlighting methods.

The advantages
Fit into the smallest of pockets. Attractive, hip pens for school or on the go. Flat design stops the pen from rolling away.