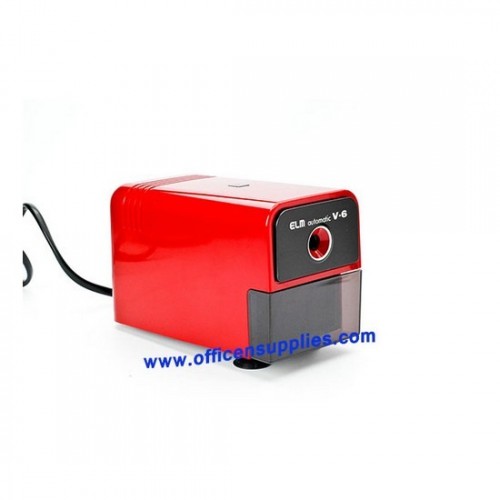 Pre-Order
ELM Electric Pencil Sharpener V6
ELM Electric Pencil Sharpener V6

Safety stop mechanism (stop when dust box is removed) and auto stop function (stop when lead is sharpened properly).
Over-heat prevention.
Available in Red and Blue colours. (Subject to availability)
Size: 85 X 168 X 109mm
Weight: 1.1kg
AC 230V

*Please check with us for pricing.