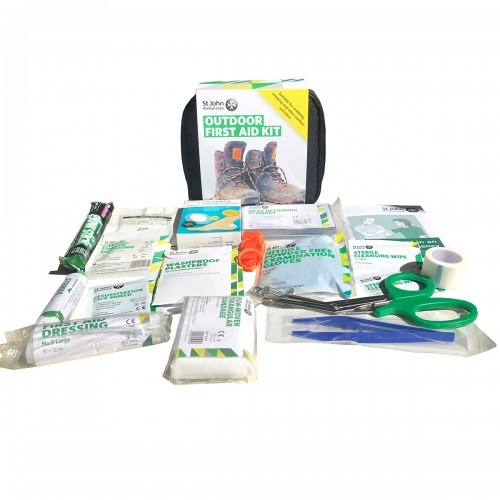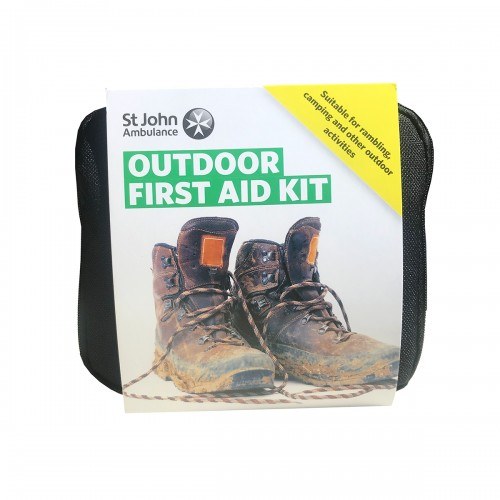 Pre-Order


First Aid Kit Outdoor Outfit
This compact and handy kit contains all the essentials to help you keep safe while you are on your outdoor adventures.
Suitable for rambling, camping and other outdoor activities.
Contains emergency whistle and 8-hour glow stick.
Be prepared to treat any minor emergency such as sprains, grazes, cuts and scrapes.
Contains a first aid guide for information and advice on dealing with minor injuries to life threatening conditions.
Approx 17cm x 15cm x 4cm

| | | |
| --- | --- | --- |
| S/N | Contents | Qty |
| 1 | Disposable Heat Retaining Blanket | 1 |
| 2 | Non-woven Sterile Swabs 5's | 1 |
| 3 | Hypoallergenic Tape | 1 |
| 4 | Sterile Cleansing Wipe | 2 |
| 5 | Triangular Bandage | 1 |
| 6 | Shear Scissors | 1 |
| 7 | Tweezers | 1 |
| 8 | Nitrile Powder Free Gloves (Pair) | 1 |
| 9 | Safety Pins | 6 |
| 10 | Resuscitation Face Shield | 1 |
| 11 | No. 8 Medium Dressing (Sterile) | 1 |
| 12 | No. 9 Large Dressing (Sterile) | 1 |
| 13 | Finger Dressing (Sterile) | 1 |
| 14 | Plasters 10's | 2 |
| 15 | First Aid in an Emergency | 1 |
| 16 | Whistle | 1 |
| 17 | Blister Plasters 4's | 1 |
| 18 | Green glow stick | 1 |