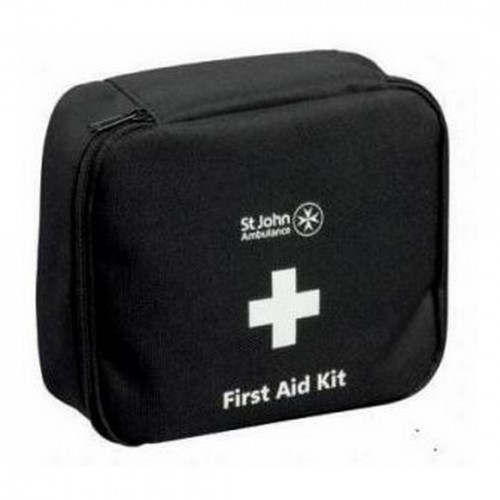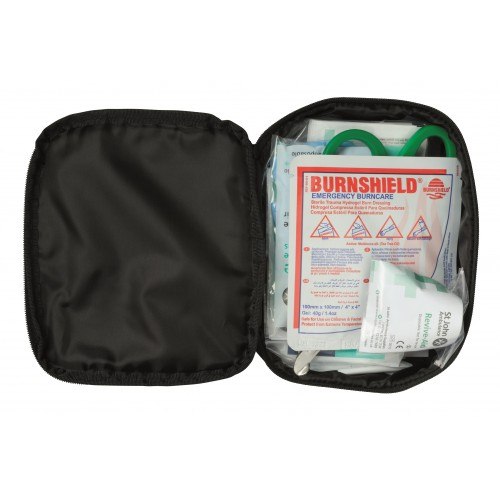 Pre-Order


First Aid Kit Outfit Motorist Small Pouch
Having a first aid kit in the car or vehicle can be a lifesaver.
Not only can it prove crucial in the event of a road crash, it is also useful during less serious mishaps such as cuts, scrapes and burns.
BS 8599-2 is the British Standard for first aid provision within motor vehicles. Our range of motor vehicle first aid kits all conform to this standard. Designed for vehicles such as mopeds, motorcycles, motor tricycles and quadricycles with 1 - 3 passengers.
Approx 17cm x 15cm x 4cm
| | | |
| --- | --- | --- |
| S/N | Contents | Qty |
| 1 | First Aid in an Emergency | 1 |
| 2 | Traumafix Dressing 10 x 18cm (Sterile) | 1 |
| 3 | Sterile Cleansing Wipe | 10 |
| 4 | Plasters 10's | 1 |
| 5 | Nitrile Powder Free Gloves (Pair) | 1 |
| 6 | Resuscitation Face Shield / Revive Aid | 1 |
| 7 | Burn Dressing 4" x 4" | 1 |
| 8 | Shear Scissors | 1 |