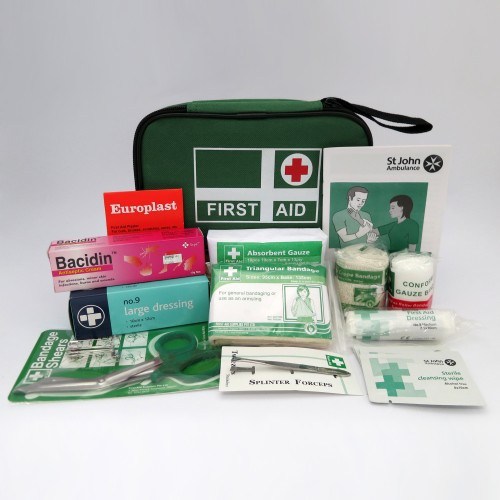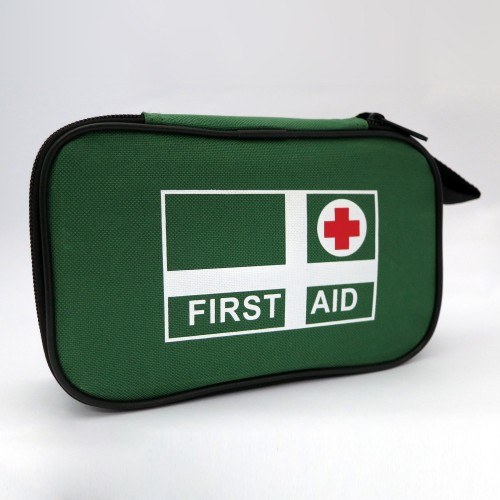 Pre-Order


First Aid Kit Outfit No.H1 - Holiday Pouch
Our H Series is designed to cover you while you are on the move, whether you are travelling overseas or just a day trip out hiking or cycling.
It carries a good range of first aid items that you may need for minor wounds, cuts and grazes while you are on the move.
Packed in a green canvas pouch with printed "First Aid" on the cover, one can easily recognise that this is a first aid kit in times of emergency.
The wrist strap and belt loops on the back of the green canvas bag also makes it easy for carrying around.
21cm x 13cm x 6.5cm
| | | |
| --- | --- | --- |
| S/N | Contents | Qty |
| 1 | Absorbent Gauze 10's | 1 |
| 2 | Antiseptic Cream | 1 |
| 3 | Conforming Bandage 2" | 1 |
| 4 | Crepe Bandage 2" | 1 |
| 5 | Europlast 10's | 1 |
| 6 | First Aid in an Emergency | 1 |
| 7 | Sterile Cleansing Wipe | 4 |
| 8 | No. 8 Medium Dressing (Sterile) | 1 |
| 9 | No. 9 Large Dressing (Sterile) | 1 |
| 10 | Safety Pin 6's | 1 |
| 11 | Shear Scissors | 1 |
| 12 | Splinter Forceps | 1 |
| 13 | Triangular Bandage | 1 |